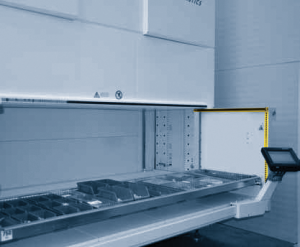 Machine safety function
The ReeR EOS model, with its reduced section, meets the first requirement of the customer to integrate the light curtains in the machine structure.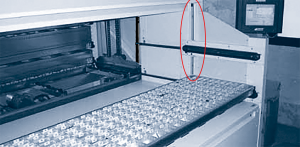 Measuremant
The system must be able to measure the maximum height of objects
placed in the drawer. For this detection is used a measurement light curtain placed inside the automatic storage as shown in the figure.
Request info
The following application has been developed for "System Logistics" new generation of vertical storage systems: Modula Lift
The metal drawers are picked up and stored in picking bays by means of an automatic elevator fully managed by a hardware and software system that integrates all the machine measurement and safety functions

More info …