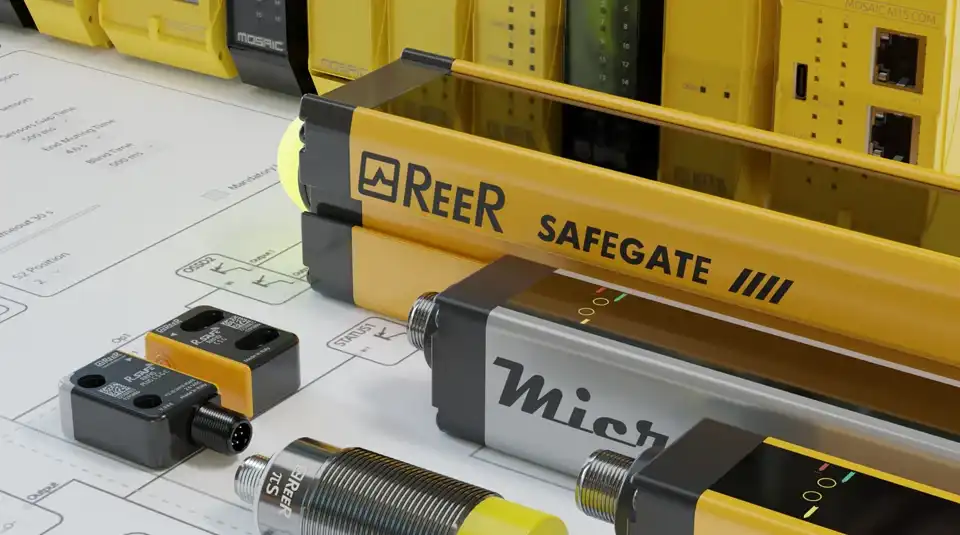 Ensuring safety in the work environment is absolutely essential
ReeR's safety devices, designed, engineered, and manufactured in Italy, are dedicated to safeguarding machines and industrial plants. Our solutions, backed by the Quality System and certified by TUV Italy in accordance with ISO 9001:2008 standards, provide unparalleled versatility and safety in the automation industry on a global scale. Explore our extensive product range within each category to delve into the specifics of our industry-leading offerings.
Accessories
ReeR offers a wide range of accessories, including brackets, cables, floor columns, and various components that are essential for the successful completion of your project.