Industrial Safety sensors
Contactless sensors – Magnetic, Inductive and RFID safety switches for position control of movable guards. The Contactless safety sensors are used to monitor the position of the safety devices sliding, hinged or removable.
Safety encoders – Safety Sin/Cos incremental encoder for any applications requiring speed monitoring of a rotating axis.
Safety interlock switch with guard door locking – Mechanical, electrical or other type of safety device, the purpose of which is to prevent the operation of hazardous machine functions under specified conditions (generally as long as a guard is not closed).
Laser scanner – AOPDDRs (Active Opto-electronic Protective Device responsive to Diffuse Reflection) measures the distance between the objects that fall into its sensing field by means of the small fraction of energy that is re-diffused by the objects themselves in axis with the direction of emission. AOPDDRs do not need a cooperating target for their operation, especially where the protected area is mobile, as is the case with AGVs, or where it is necessary to vary the position and size of the protected area during the production process.

SAFETY LEVEL
Defines the self-monitoring and safety principles contained in the device; it must be chosen as a function of the risk level characterising the machine.

RFID
Radio-frequency identification (RFID) uses electromagnetic fields to automatically identify and track tags attached to objects. An RFID system consists of a tiny radio transponder, a radio receiver and transmitter.

TYPE OF ENCODING
Individual coding: the actuator is programmed via teach-in and permanently assigned to the sensor during set-up (the process can be repeated if necessary)
Unique coding: the actuator is permanently assigned to the sensor during manufacturing (it cannot be replaced with another actuator)
Actuator coded: the actuator is free and not specifically assigned to the sensor (one actuator can work with multiple sensors)

SWITCHING DISTANCE
The outputs (OSSD) are only enabled when a damping target is present in the enable zone. Outside this enable zone the outputs remain switched off.
Characteristics of our safety devices
The RFID technology enables R-SAFE RFID safety sensors to be individually coded in three different ways to allow the appropriate tampering protection in all applications. The highest configurations allow each safety sensor to be paired with one only assigned actuator.
Magnetic safety switches for position control of movable guards.
A complete range of inductive sensors for position detection. Inductive safety applications are special applications which require a non-contact and safe detection of a metal object.
Safety interlock switch with guard door locking
Type 2 single-beam safety photocells sensors. The safety photocells must be connected to SR X control unit or SR XM control unit with Muting or Mosaic to form a protection system that can be composed of many single beam photocells.
Incremental SIL 3 Sin/Cos safety encoders The safety Sin/Cos incremental encoder, together with Mosaic, comprise a SIL 3 certified safety function for speed monitoring.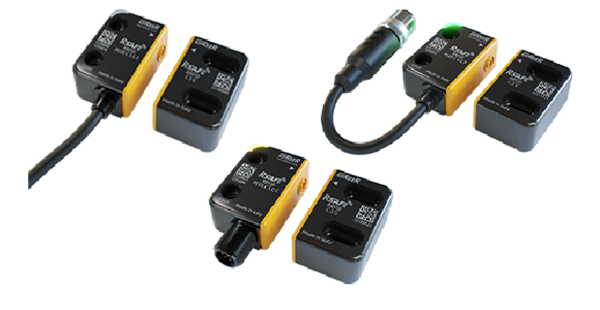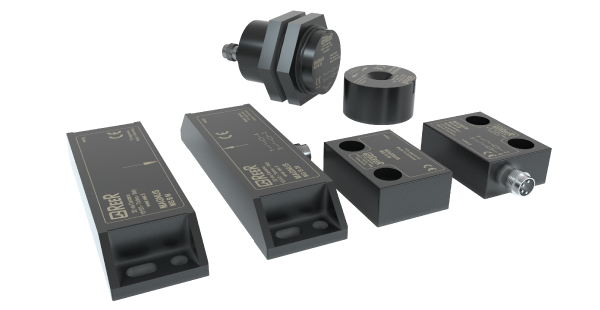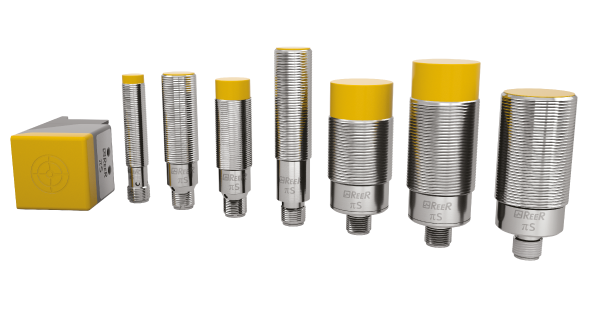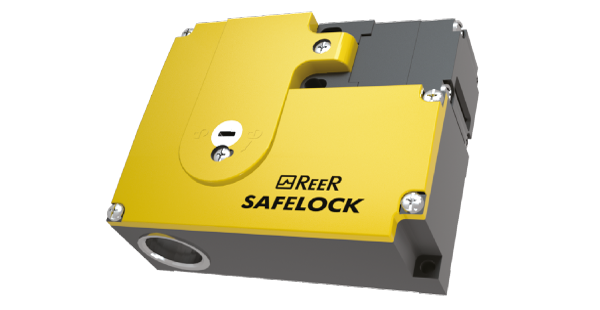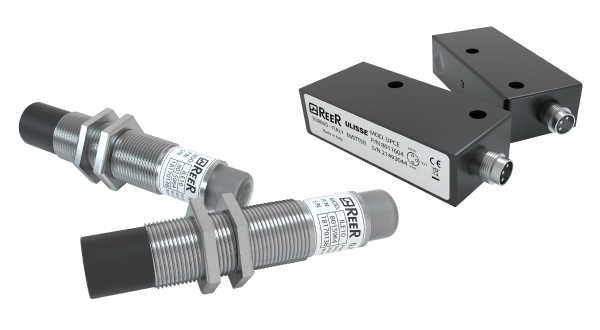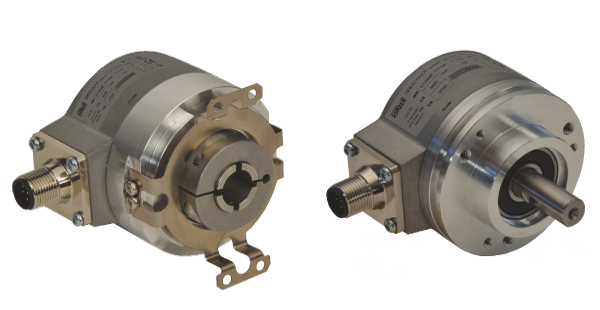 TECHNOLOGY






TECHNOLOGY






TECHNOLOGY






TECHNOLOGY






TECHNOLOGY






TECHNOLOGY


















CONTROL UNIT






CONTROL UNIT






CONTROL UNIT






CONTROL UNIT






CONTROL UNIT






CONTROL UNIT






SAFETY LEVEL

Type 4 - PL e - SIL 3 -
SILCL 3 - Cat. 4

IP RATING

IP65 IP67 IP69K
SAFETY LEVEL

PL d / PL e
(with MOSAIC)

IP RATING

IP65

IP67

IP69K
SAFETY LEVEL

Type 4 - PL e - SIL 3 -
SILCL 3 - Cat. 4

IP RATING

IP65 IP67 IP69K
SAFETY LEVEL

Type 4 - PL e - SIL 3 -
SILCL 3 - Cat. 4

IP RATING

IP65

IP67

IP69K
SAFETY LEVEL

Type 2 - PL c -
SILCL 1 - Cat. 4

IP RATING

IP65

IP67

IP69K
SAFETY LEVEL

SIl 3 - SILCL 3 -
PL e - Cat. 4

IP RATING

IP65 IP67

IP69K
| | |
| --- | --- |
| FIELD-BUS CONNECTION | Through Mosaic |
| INTERAXIS | 22 mm |
| | |
| --- | --- |
| FIELD-BUS CONNECTION | Through Mosaic |
| INTERAXIS | 22, 78 mm |
| | |
| --- | --- |
| FIELD-BUS CONNECTION | Through Mosaic |
| | |
| --- | --- |
| FIELD-BUS CONNECTION | Through Mosaic |
| | |
| --- | --- |
| FIELD-BUS CONNECTION | Through Mosaic |
| | |
| --- | --- |
| FIELD-BUS CONNECTION | Through Mosaic |