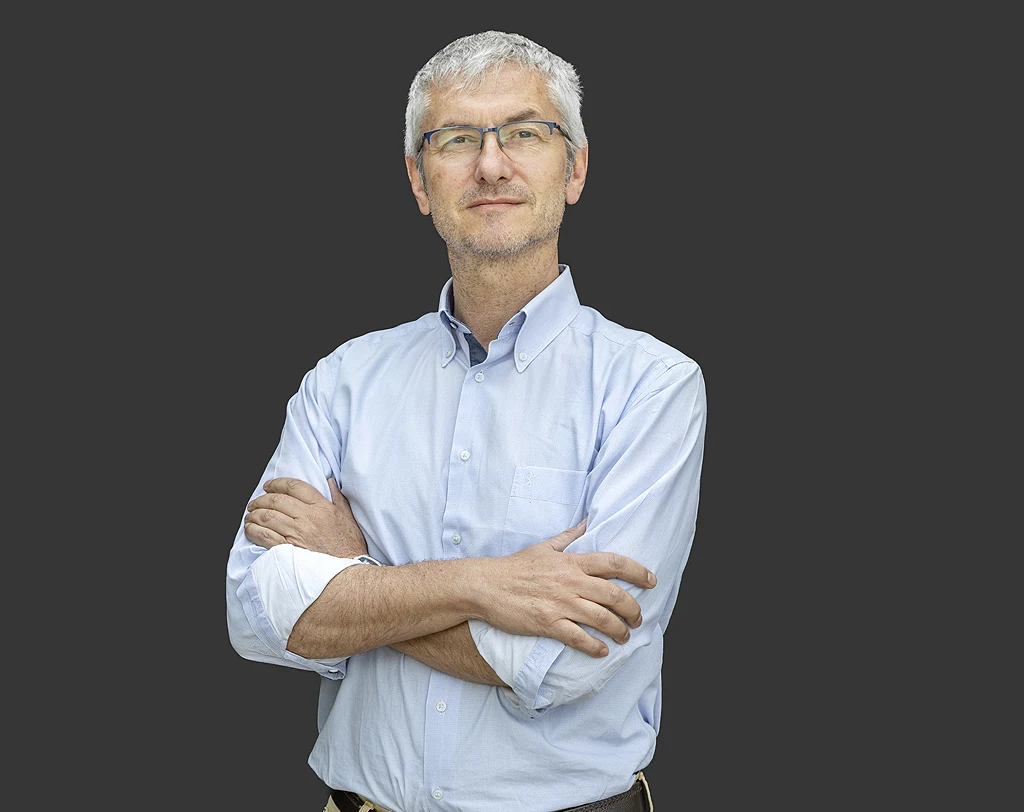 Valter Casetta
Export Manager e Technical Sales Manager
In the commercial business since the beginning of his career, he has been ReeR's Sales Director in 2017.
Since his entry, the company has achieved new goals by always putting the customer and his needs at the heart.
Valter Casetta joined ReeR in 2006 as export manager. At that time, this business area was limited to a small portion of Europe: the Asian and American markets were still only a distant horizon.
But it is also thanks to his valuable contribution that ReeR manages to expand internationally with speed and increasing authority in the following years.
How have you structured yourself in recent years to deal with foreign markets?
When I joined the company, only myself and the sales manager at the time, who also followed the Italian market, worked on exports. In the beginning, the sales staff also had to be very technically competent. With the passage of time, the more technical component of my work has indeed remained, by necessity given the type of our products, but it has become less significant. Also because today there are many more technicians in the company, which of course also reflects its rapid growth: if in 2006 we produced around 50-60 barriers per day, today we produce 350. We currently have a very good team – we have just hired two new internal resources – but we are all very independent, because each of us follows a specific geographical area.
What are your areas of expertise and how do you go about your daily work at ReeR?
I work in China, Korea, Spain, Taiwan and Japan. The first three markets are managed directly through our local subsidiaries, while Japan and Taiwan are looked after by our distributors. The geographic areas I deal with, as you can see, are a bit scattered around the world and it is a consequence of the fact that I have been involved in the start-up of the subsidiaries from the beginning.
In my working day there is a lot of contact with the managers and salesmen of the foreign distributors and branches. That of an export manager is a service and support job in particular for the supply of the material that suppliers and branches need to be able to fulfil orders. In the last two years, in fact, there has been a serious crisis in the availability of microprocessors and electronic material that has also affected our sector. Certainly at ReeR we have developed and implemented strategies to maintain a very good level of deliveries, even at a time of great difficulty for everyone. Therefore, I say that our commitment is to support our partners as best we can, providing them with what they need, or at least the basic components to enable them not to stop working.
Another activity that needs to be taken care of is that of finding the right commercial conditions for each customer, while at the same time trying to carefully choose which customers to develop.
It can be said that our relations with subsidiaries and distributors are aimed at providing assistance on the technical front – both on product and installation issues or the choice of the most appropriate device for the customer's needs – but also on the commercial front to facilitate deliveries and to optimise proposals according to the opportunities of the moment.
Can you tell us how the development of the Chinese subsidiary came about?
In the 2000s, safety in China seemed little more than a joke. Videos were circulating about Chinese factories where workers were 'inside' a press putting in and taking out work pieces protected only by the height of the moulds.
Our turnover in the country remained negligible until we found a person, our current partner, who started to collect and manage a number of distributors and signallers in the country, so we started to develop the business.
Then, during 2009 and 2010, there were some riots inside the Foxconn factories over the extremely harsh working conditions and terrible hours: workers could neither leave the factories, which are still independent compounds that include housing, hospitals, fire brigades… nor could they quit. These riots culminated in numerous suicides: people threw themselves from the top floor of buildings out of despair. Following these incidents, Foxconn, which manufactured for major brands such as Apple and many others (who did not want to have their name linked to such incidents), intervened both on working hours and worker safety.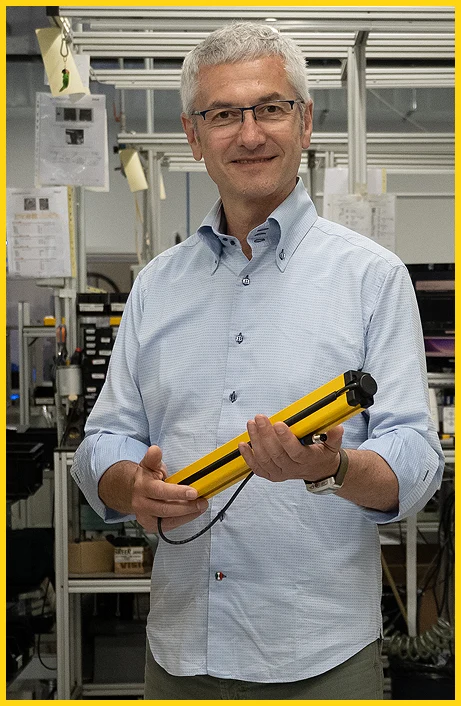 Thanks to one of our local contacts, we supplied several thousand safety barriers to the Shenzhen plant, helping the technicians on site with the correct installation and interpretation of the basics of safety regulations. I remember entering the factory through a real customs line. Over time, the local pseudo-security manufacturers then replaced the foreign manufacturers thanks to their relationships and aggressive pricing.
In any case, this exceptional sale, especially in relation to the production volumes at the time, gave us the strength to start the Chinese subsidiary, which has continued to develop to this day. In 2020 and 2021, we also used train transport for massive supplies a couple of times, before the war in Ukraine interrupted this route.
Today, the Chinese subsidiary has a good local sales turnover of several million euros, a tertiary warehouse, six salesmen on the ground in the main cities for the industry, mainly on the east coast, and a couple of employees in the office who look after the administrative side. And that, in these last two difficult years for sourcing electronic components, provides us with parts that are sometimes impossible to find on official channels.
How did your branch in Korea come about?
A very dynamic Korean guy, with a curriculum vitae from the Polytechnic of Turin and who owns a trading company, deals with introducing Italian companies with products or services in Korea. We met him at a trade fair and realised that a good collaboration could come out of it. Thanks to him and the participation of a local financier, ReeR Korea was born, which got off to a good start immediately thanks to the first salesman, Dennis, who is very active and well introduced to the local industrial fabric.
And how did it go in Spain?
ReeR has always worked as a safety barrier supplier for the big names in sensor technology and industrial automation, applying their brands to its own products.
This has allowed us to grow both in terms of volume and production experience, having to adapt to the standards of large, structured companies or even remote countries.
During 2022, one of our partners was acquired by a multinational competitor. The Spanish subsidiary of this partner was an excellent sales channel for our products and we knew its salespeople from having provided them with support. If we had not opened our subsidiary in Spain, the turnover they had achieved would have been lost. It also helped that usually salesmen with a close relationship with customers do not like to work in multinationals, where relationships are much more impersonal. Well, a couple of these salesmen valued the possibility of working with us, a family company, and so we established the subsidiary in Spain. We also have a good distributor there, who has worked with us for many years. And for now, the alchemy of having the distributor and the subsidiary coexist is working, thanks to policies of mutual respect and the different geographical location.
In addition, as far as Spain is concerned, we have just taken care of the training and technical training of a new resource here at our headquarters, an engineer who has very good previous experience in the field of risk analysis: a very relevant skill for our activities and certainly not very widespread.
Can you explain in more detail the coexistence between local distributor and branch? Is the distributor not afraid of losing its share of the business?
ReeR has changed a lot in its approach to foreign markets in recent years. It has moved from managing exports through local distributors, with reduced costs and cost-effective management, to an approach based on direct sales through subsidiaries alongside distributors. This choice entails higher management costs but allows both direct sales and the possibility of offering support to distributors. Of course, the territories to be covered are always very extensive if not, think for example of China, immense. This is also why the coexistence of the two sales channels is always possible and I would even say obligatory, because it allows us to garrison the market in the best possible way. Where we are present with branches, distributors are managed more as sales channels than as bridgeheads in the country.
How does the first approach to a foreign market take place?
Normally, we first look for someone who will take to heart the sale of our products on the market. And I say 'take it to heart' because these are products that don't generate business on spare parts; it is very difficult for them to break down. You necessarily have to work to find machine builders or integrators to generate sales volumes: the installed base does not generate business. This kind of work, in a small market, only makes sense if done by a local distributor, by someone who knows the industrial fabric of the country well. When business grows, the opening of a subsidiary may instead become necessary. Then think of countries like China, India or the United States: without a branch, you would be forced to have dozens or even a hundred local distributors and it would be impossible to follow them from Italy.
How has technology changed the way you work since you joined ReeR?
At the product level, technology has allowed us, for example, to create a device that can change the way we do service: one of the machine controllers we produce, and which is having great success, can be fully controlled and monitored remotely by the designer, even if he is here in Italy and the machine in India.
In terms of communication with partners and customers, on the other hand, technologies such as email and videoconferencing solutions have meant that the exchange of information has multiplied enormously. Today, with the restrictions due to the pandemic over, personal meetings have become more frequent again and I must say that they are difficult to replace.
How important is the training of sales staff for success and how is it trained?
ReeR tries to maintain a high level of professionalism among its staff. Especially those who have contact with the public must have a good level of awareness of safety-related topics.
In recent years, some people in sales and service have been certified as Safety Machinery Experts, which proves the ability to interpret the need for machine safety. It is not a diploma that allows you to perform risk analyses or calculations of the performance level of machines, even though the examination requires you to do so, but it is a good viaticum for moving into the field of safety with authority. Without forgetting that only the designer of the machine, or someone who may know it very closely, is aware of the details of its operation and is able to carry out a true risk analysis and consequently design the protection of the worker from accidents.
Devices that are installed on machines that are exported and used all over the world must be able to be replaced and maintained on site with speed. How does ReeR respond to this need?
ReeR has always designed its products by carefully analysing the needs of its machine manufacturer customers, mainly through discussions with them rather than relying on marketing studies. This has led to the design of user-friendly devices, suitable for use even by non-specifically trained personnel. The latter is a very realistic scenario in the case of machines that are manufactured in Europe and then exported to all corners of the world and have to be repaired on site if necessary: a damaged safety device will certainly stop the machine, so it must be serviced quickly and without error.
This is the philosophical approach employed in the development of all products, which are always simple to handle, with clear visual indications of their status and with a setting that is free from the possibility of incorrect executions. Simplicity also extends to theoretically more complex products such as programmable controllers, where the need for programming via a PC keyboard would seem to rule out this possibility. But no: here, too, everything is realised in the simplest and most intuitive way possible, so that a person capable of sending an e-mail can also successfully juggle the programming of a machine's safety; within certain limits, of course, which are knowledge of the operating mechanisms of the machine itself.
What is in ReeR's future as far as the export front is concerned?
There are many concomitant factors in the making: looking at the future is quite difficult. Certainly that of foreign markets will be an obligatory guideline: in Italy we are already very well present, with a share of around 30% of the market, so growth can only involve foreign countries. And it will involve, in particular and most probably, countries that today have not been the focus of our attention. I am referring to South America, Eastern Europe and South-East Asia, all geographical areas undergoing great development, especially the latter. There is no shortage of question marks: for example, today in China the security market is still dominated by foreign companies, but who knows in the coming years whether local manufacturers will have the strength to evolve. In any case, the path for ReeR in this respect is marked out.