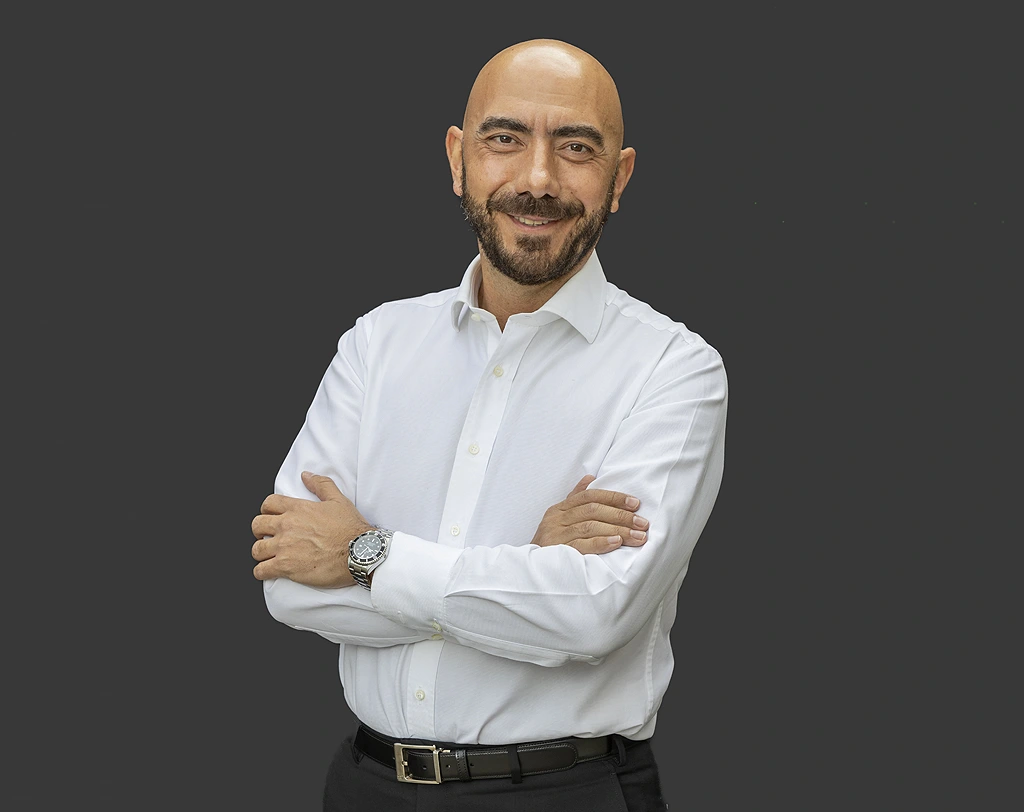 Marco Paglietta
Marketing and Market Development Director
In the commercial business since the beginning of his career, he has been ReeR's Sales Director in 2017.
Since his entry, the company has achieved new goals by always putting the customer and his needs at the heart.
In ReeR since 2016, from 2020 he holds a strategic position as Director of Marketing and Market Development.
He spends his time between the company's headquarters in Turin, Italy and various countries worldwide, actively seeking new business development opportunities.
«We currently have direct subsidiaries in China, Korea, the USA, Spain, and starting from April, in India. Our objective is to enhance our support to business partners across Europe and the rest of the world, while considering expansion into emerging markets with great interest».
From what experiences did you come to ReeR and why did you choose to work for this company?
I joined ReeR coming from my previous experience in a company also involved in industrial products manufacturing. ReeR is a renowned name in the industry, which motivated me to take on a new challenge with a company that had significant international ambitions. Throughout these past seven years, my role has shifted from primarily consolidating existing markets to actively expanding our business in new and emerging countries.
How is your work team organized?
In terms of marketing, I have the support of a marketing manager, a digital marketing executive focused on digital and social channels, and a technical marketing manager responsible for product content and our website. As for business development in foreign markets, I oversee two export area managers and one export manager. We all work on multiple fronts, both due to the evolution of our structure and because I believe it's important that no one is isolated on a single project. For instance, each area manager handles clients of varying sizes, from major ones to smaller potential clients, allowing us to engage at different levels without losing focus on our crucial new business development activities.
In which countries do you have a direct presence today and in which through distributors?
We have established our own branches in China, Korea, the United States, and Spain. Additionally, we recently opened a branch in India in April. In other countries, we rely on distributors who have been partners with us for several years. These distributors specialize in safety devices for industrial automation. This choice is attributed to the technical nature of our products. It requires the expertise to effectively explain and propose them, as well as to identify potential customers.
Is your direct presence abroad always represented by a sales branch, or do you also have manufacturing plants?
We have a presence overseas solely through our sales branches, as ReeR intentionally manufactures exclusively in Italy. We place great emphasis on engineering, development, and production within our country. While there may be potential for local assembly in specific strategic markets in the future, there are currently no plans in this regard. ReeR aims to expand internationally, but one of our fundamental principles remains preserving production in Italy.
Approximately how many customers do you have overseas?
In our international market, we collaborate with over 60 distributors in different countries. Each distributor has a customer base ranging from a few dozen to hundreds. As a result, we can safely assume that our customer portfolio extends into the thousands.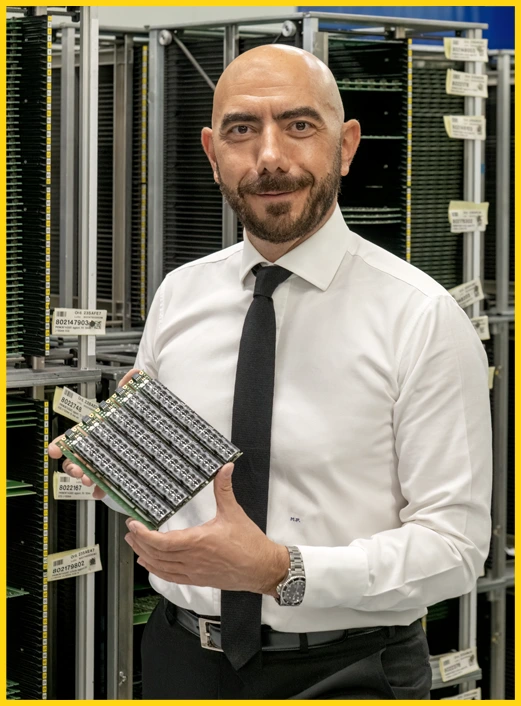 What was your initial market development project after joining ReeR?
My first market development project was India, where we eventually established a subsidiary in April. It all began in May 2016, just a few months after my appointment to the company. We initially focused on finding local distributors, and within two years, we expanded from one distributor to eight. During my visits to India, I consistently noticed the potential for creating business opportunities. I had the opportunity to visit nearly 200 Indian companies over time. At that point, we recognized the importance of having a local contact person to drive business development in the Indian market. This led us to appoint a Country Manager marking the start of our expansion, which eventually led to having approximately 15 active distributors. The substantial turnover generated justified our decision to establish a subsidiary office with a dedicated team comprising a general manager, an office manager, and three field sales engineers. While it involved a significant investment, I firmly believe that India may surpass China in manufacturing in the coming future, making it a market full of untapped potential.

How many trips do you make abroad each year and where in the recent period do you go most often?
I typically take around 15 trips per year, each lasting 7-10 days. Usually, I schedule one trip per month to meet with our distributors, in addition to attending three international trade shows. Currently, my travels are more focused on Southeast Asia and Pacific, but I also visit South Africa and Brazil, where we have ongoing projects. When visiting emerging countries, aside from meeting with existing distributors, I always make an effort to allocate time for meetings with potential new business partners.
How do you approach a foreign market for the first time?
There is a distinction between export and internationalization activities. In the case of exporting, which is commonly practiced by SMEs, the process is relatively simple: relying on a local distributor, goods are exported. On the other hand, internationalizing is a much more complex endeavor. Firstly, it is crucial to have a deep understanding of the local market: assessing its potential, understanding the competition, determining the achievable market share, and developing strategies to achieve the desired goals. Opening a foreign branch requires building a robust business case that persuades the company to invest more in that particular country. Additionally, adaptability is essential – it is not about replicating past successes in other countries but about fitting in while leveraging the unique characteristics of each market. Building relationships and seizing opportunities are paramount, as these opportunities can arise unexpectedly from various sources, even from smaller distributors. It is also important to explore synergies between markets and draw upon past experiences. Lastly, it should be remembered that sometimes a successful strategy involves focusing on the markets with the highest growth potential, rather than attempting to capture a presence everywhere.
When does it become apparent that relying solely on distributors is insufficient to sustain a particular market, and a direct presence is necessary instead?
Determining the need for a direct presence is not a straightforward decision. One indicator, generally speaking, could be stagnant turnover. If there has been no growth in a specific country over the past 3 to 5 years, it becomes important to question the situation, especially if you observe that the local market is experiencing growth while your business is not. In such cases, it may be necessary to closely monitor the country with a direct presence. Alternatively, there may be instances where your business is growing, but not at a pace that aligns with the potential the market offers. Assessing achievable goals provides a gauge for measuring performance. Armed with this data, you can then make informed decisions on whether to explore changes in distributors, seek partnerships with others, or establish a dedicated sales office.
When you establish a branch, do you still rely on local distributors?
Yes, indeed. Our approach is to establish local branches to support our distribution network, not to replace it. This strategy serves two purposes: strategically, it leads to an increase in business volume for our distributors in the areas where branches are established, and ethically, it acknowledges and builds upon the efforts made by our distributors through the years. The opening of a branch serves to enhance and consolidate the work accomplished by our distributors, and ReeR is always appreciative of their contributions. The branches provide sales and technical support directly in the region, complementing the efforts of our distributors.
What degree of autonomy do foreign branches have and what kind of input is provided from Italy?
When it comes to customer relations, there is complete autonomy. However, in certain cases, the involvement of the Italian headquarter may be necessary, particularly when it comes to pricing issues. For instance, if revising margins on specific products is required to acquire a significant customer, the Italian office plays a role in those decisions. Additionally, support is provided for technical matters. Furthermore, the support from Italy extends and will continue to extend to the marketing department, which sets the marcom guidelines and handles all digital marketing activities.
Which foreign markets are currently the most important for your business?
In Europe, our key markets include Spain, Germany, the Czech Republic, the Netherlands, Turkey, and Sweden. In North America, the United States holds a significant position, while in South America, Brazil takes the lead. We believe that other South American markets also hold promising potential, which is why we have a dedicated Export Area Manager for the region. Additionally, in Asia, we have a strong presence in countries such as China, South Korea, Japan, and India.
Is there potential for integration across different activities within each market?
We have ongoing projects aiming to foster integration. One significant project, in terms of integration, involves implementing our CRM platform across our foreign subsidiaries. This will facilitate the sharing of working methodologies and enable the circulation of customer information. Utilizing a unified CRM system will undoubtedly contribute to our expansion efforts overseas.
What are ReeR's current directions for foreign expansion?
Currently, our strategy revolves around enhancing support for our business partners, both in Europe and other regions around the world. We maintain a keen interest in expanding into emerging markets. While we typically adhere to precise and strategic guidelines for our internationalization choices, we remain flexible and agile to seize any opportunities that arise. When we encounter trustworthy professionals who demonstrate the ability to develop a successful business, we are ready to invest. This approach has been exemplified in our experiences in Spain and Korea, which have yielded a high level of satisfaction for us.