Stand-alone configurable safety controller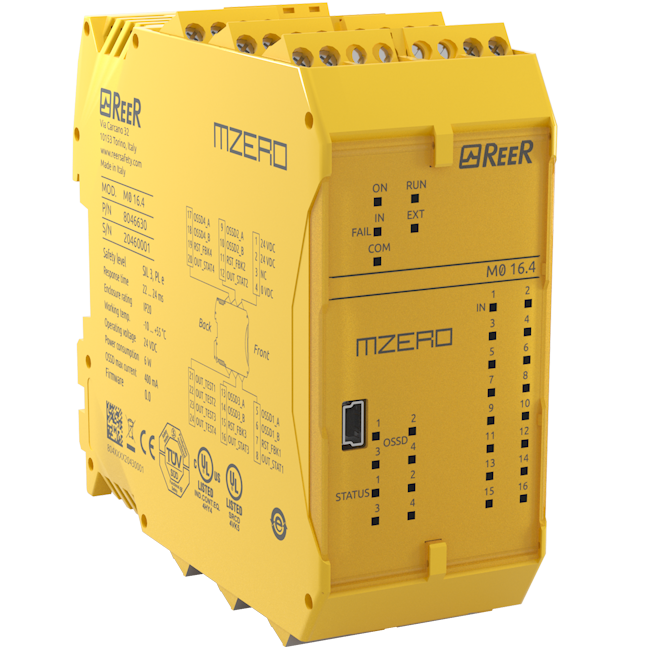 Main features


4 inputs for Start/Restart interlock, EDM or single input devices

4 pairs OSSD safety outputs (PNP 400 mA)

4 SIL 1/PL c status outputs (PNP 100 mA)


A compact and configurable safety controller
Bringing full configuration capabilities at the cost of a standard safety relay.
MZERO is a stand-alone configurable safety hub able to manage all safety functions of a machinery or a plant, allowing cost reductions and minimal wiring.
MZERO can manage safety sensors and signals such as:
Light curtains, photocells, laser scanners, emergency stops, electromechanical switches, guard-lock door switches, magnetic switches, RFID switches, mats and edges, two-hand controls and hand grip switches.
Advantages
Reducing the number of devices and wiring used and, therefore, the overall size of the project
Speeding-up control panel construction
Allows tamper-proof system configurations.All logic is configured through a graphic interface
No more laborious wiring is needed as with traditional solutions
A lower number of electromechanical components also means a better Performance Level and, therefore, a higher Safety Level
The project report provides the actual values of PFH, DCavg and MTTFd according to EN 13849-1 and EN 62061
Data Sheet
Request info

MZERO Safety Designer
Easy-to-use designer software included with the MZERO unit.
Drag & Drop functionality allows to easily create all logic scenarios in a machine directive compliant environment.
Real-Time Monitor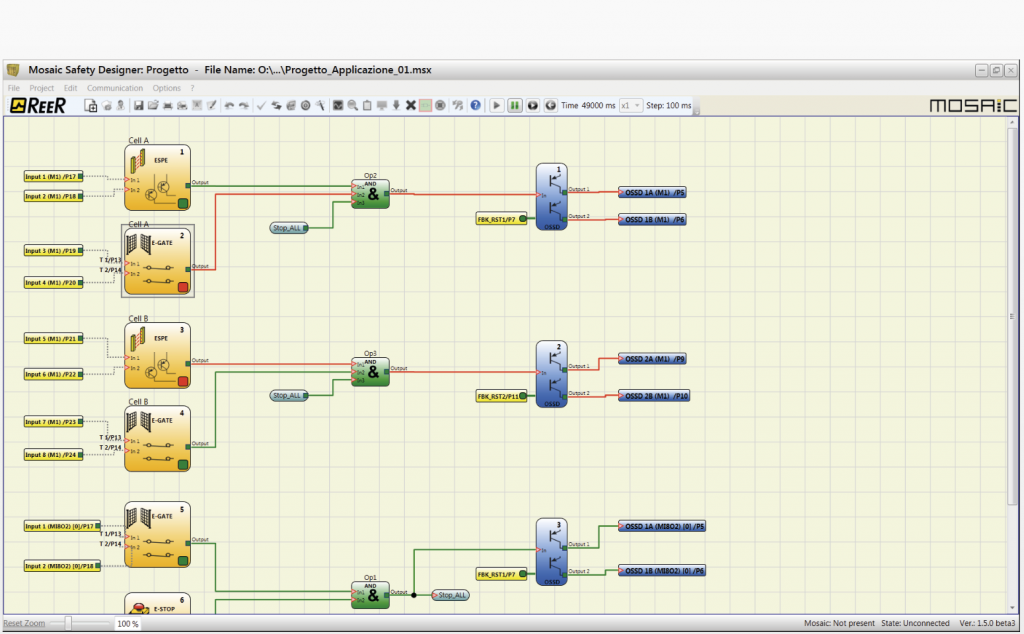 Simulation