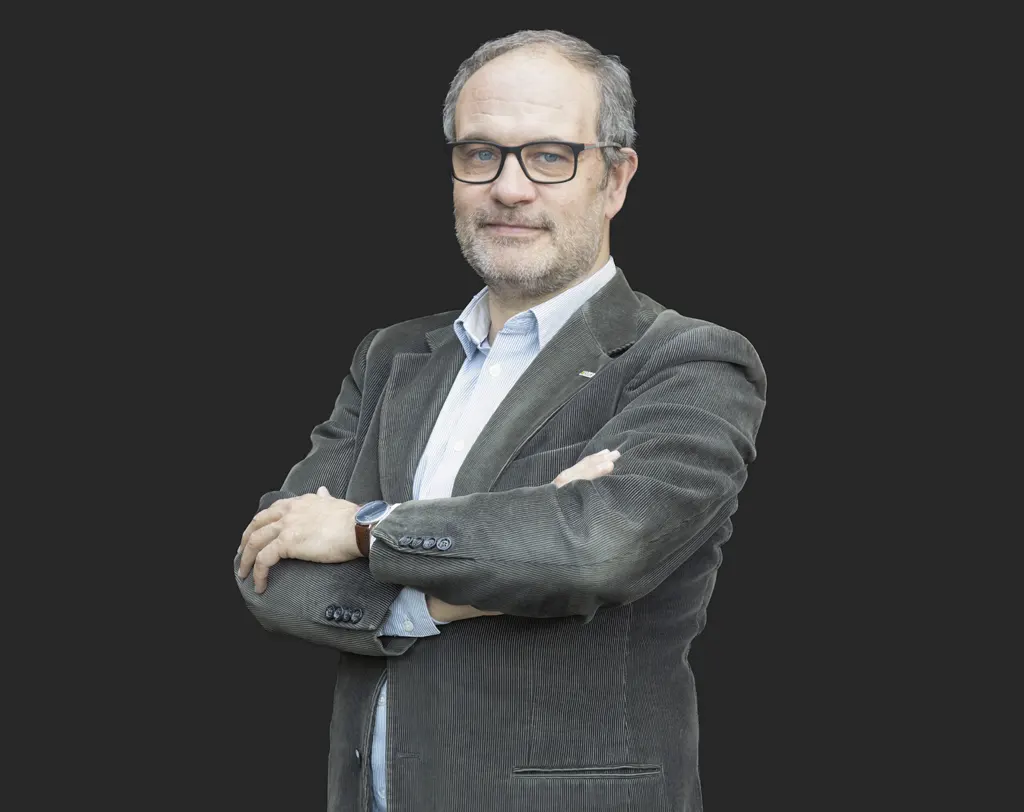 Simone Scaravelli
Managing Director
In the commercial business since the beginning of his career, he has been ReeR's Sales Director in 2017.
Since his entry, the company has achieved new goals by always putting the customer and his needs at the heart.
Simone Scaravelli, Managing Director, tells us about the history and strategy that has enabled the Turin-based company to become an industry leader. The interview provides a glimpse into the past and future of ReeR SpA.
«We have to constantly keep up with the evolution of the market and technology, which is becoming more and more sophisticated and relevant in the development of next-generation devices».
What inspired brothers Giancarlo and Riccardo Scaravelli, your father and uncle, to take over ReeR in 1990 from the previous owners?
My father and uncle had a long experience in the automotive components sector, an industry that in the late 1980s was in a phase of strong consolidation, whereby small and medium-sized companies were being absorbed by larger groups. In those years they decided to take a new direction and it seemed interesting to them to direct their activities towards sectors that were less dependent on the automotive industry and characterised by a technology other than traditional mechanics: electronics and optoelectronics, fields that were certainly not those prevalent in Turin.
The decision to acquire ReeR was a major challenge, because it meant for them to enter an industry of which they had no experience. The difficulty was to fully understand the sector, which was so different from their previous one. But in the end, in a way, the competence to manage a company is always the same, and the results of ReeR prove that the bet was won.
An example of foresight, perhaps, even if it is also rumoured that my father wanted to take over the company so that he could walk to work…
Tell us about your typical day?
Let's say it consists of discovering how the plans made at the beginning of the day will be gradually disregarded in the course of the day… Joking aside, I mean that there are always unexpected elements that require attention, situations that you were not able to anticipate and events that you could not foresee… That is also why it is important to be very present in the company, to breathe the air, to deal with those who work there on a daily basis. Of course, a certain amount of planning is always necessary in my work.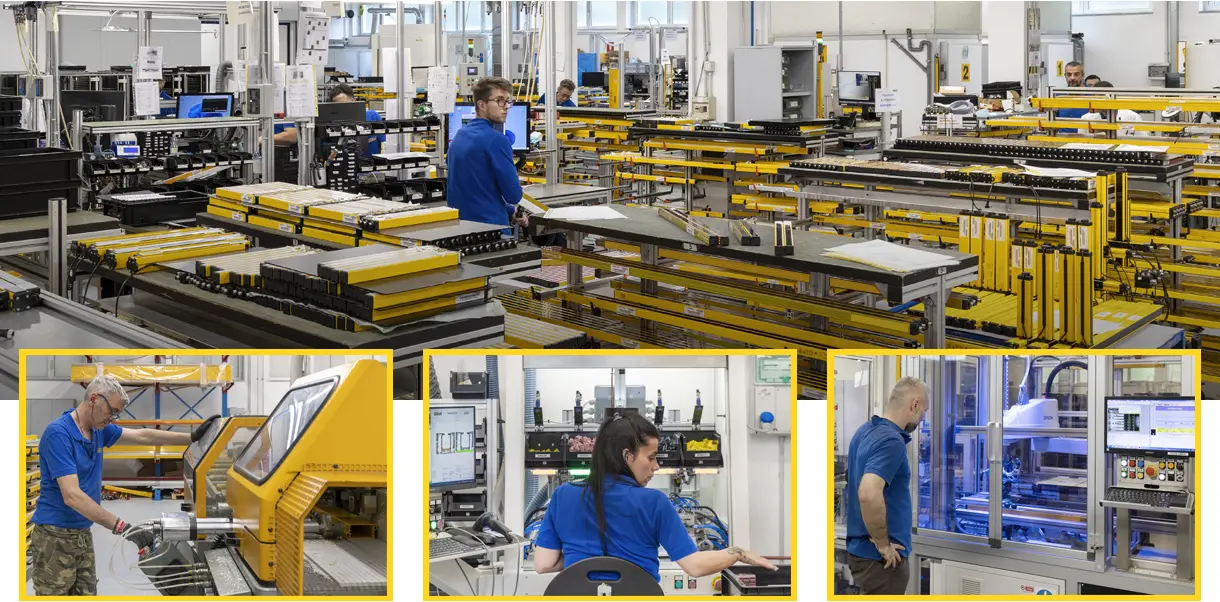 How do you see the safety market today and how has it changed over time?
The safety sector is an highly specialised market, with a strong technological content and based as much on customer needs as on rules derived from the standardisation system. There is a higher barrier to entry than in other sectors, and there are interesting but not massive volumes.
Clearly, the most important investments are not only in production capacity and product quality, but also, and very much so, in research and development.
The expansion into foreign markets has led to a significant change in ReeR's horizons. Obviously the Italian market retains a central position and is distinguished by the high level of technology and quality of the products manufactured by our customers, on which our components are mounted. To be present in a domestic market – one of the largest in the world – is undoubtedly an advantage, as it puts us in contact with practically every type of application, which is useful when targeting export markets. We can say that if our solutions are successful in the Italian market, they will have a very good chance of being equally successful in foreign markets, because they will have passed the test of the Italian market, which is really hyper-competitive. This strength allows us to be present in international markets with confidence.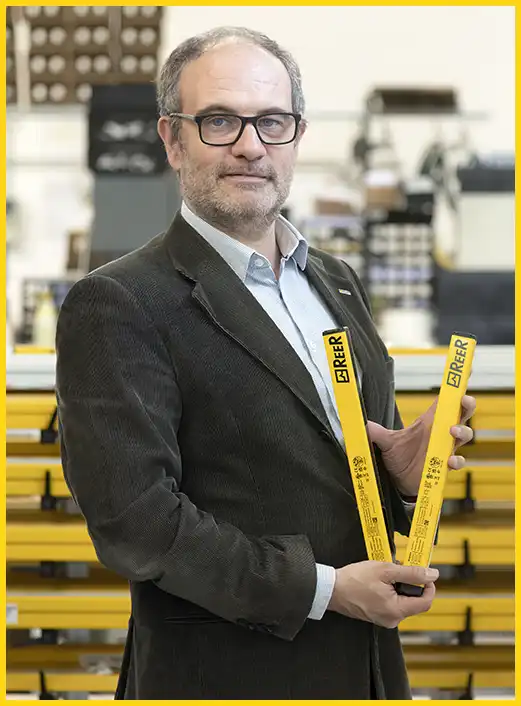 ReeR focuses great attention on the environmental sustainability of its activities. How important is it to be green?
Attention to sustainability is not only important, I would say essential. Today, being environmentally aware is not so much a choice as an unavoidable responsibility. ReeR has always stood out for its very light environmental footprint, minimising polluting emissions, using renewable energy sources and developing energy-efficient products. In this aspect, and in many others, we do not just follow environmental guidelines, but very often go beyond them.
Today's society shows a growing sensitivity towards sustainability, and when they recognise tangible benefits, companies also enter a virtuous circle. At ReeR, we all share this environmental awareness and do our utmost to reduce the impact of our business on the ecosystem.
What are the challenges faced by ReeR today, and among them, which is the most demanding? Which ones do you consider already overcome, considering the last few complicated years between pandemic and international tensions?
The most demanding challenge we face is to look ahead and not be satisfied with what we have already achieved. We must constantly keep up with the evolution of the market and technology, which is becoming more and more sophisticated and relevant in the development of the next generations of devices. As mentioned before, this requires continuous investment in R&D to ensure that ReeR remains at the forefront and successful in the future.
During the pandemic, the company tried to show as much solidarity as possible with employees and vice versa. Then, when there was a shortage of components (especially electronics), extra effort and commitment was required of all of us. And they came, with new ideas and tangible results. Fortunately, we overcame this crisis successfully and now the company is, I would say, even stronger than before.
What are ReeR's industrial development goals for the next five years?
We are currently completing the expansion of our work space. We are now finalising the doubling of both office and production areas, which is a very important effort for the company.
Our industrial development plan for the coming years naturally includes further expansion in international markets, both through the opening of new branches and through close collaboration with our current distributors.
In Italy, on the other hand, we already have a market leadership position and we intend to maintain and further strengthen it, thanks to our strong commercial presence and an excellent network of agents.
We also want to develop products with more and more advanced technologies, to meet the increasingly sophisticated needs of our customers and gradually increase the level of integration of our devices with more complex systems. It is important to emphasise that, in the security sector, innovation takes a long time to be fully assimilated. The process of technological evolution has to be regulated in some way in order to find application in products, and this cannot happen as quickly as in sectors where products are not intended for critical applications and governed by stringent regulations like ours.
Safety is crucial and products must be certified as safe through rigorous testing by independent bodies and laboratories. But it is not enough that they are safe, they must also be reliable. Reconciling these two aspects, which is by no means simple, is the key to success in the security sector. To give an idea of the complexity of a single product, four or five years can pass from its conception to market launch.
What are ReeR's strategic goals in foreign markets?
As mentioned before, we are currently the market leader in Italy. However, our presence abroad still has a strong potential for development. Our main goal is to become a reference point on all major international markets. To achieve this we are focusing on two main fronts: Firstly, we aim to consolidate our reputation as a manufacturer by expanding our range, focusing as always on offering quality and technologically advanced products. This once again represents the fundamental basis on which ReeR's success will be built.
Secondly, we are concentrating significant efforts on developing our sales organisation. The goal is to be ever closer to our domestic and international customers, while maintaining the solid relationship we have established over time with our agency and distribution partners.
The combination of these two factors will enable us to expand further in the world market and establish ourselves more and more as an authoritative benchmark in the industry.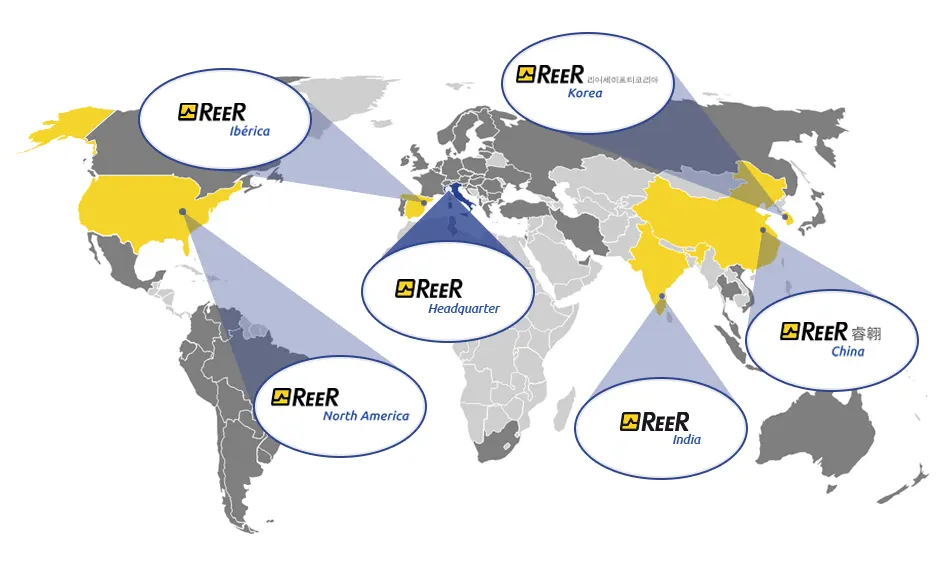 Why, in your opinion, is ReeR different from its competitors?
First of all, it must be recognised that there are many quality companies in our industry, and we have the utmost respect for our competitors. However, there are some distinctive differences that I would like to point out about ReeR.
First, our constant commitment to being close to our customers through availability and dialogue is a key element that differentiates us. We are always ready to respond to any problems and needs that may come their way. Our customers know this, which is why they gladly turn to us. ReeR is not an over-bureaucratised company, and our relationship with the customer is never filtered, neither before nor after the sale. What we try to build with customers is a relationship based on mutual esteem. And, so far, we can say that we have succeeded.
ReeR also has a lighting division. How do these two souls coexist in the company?
The presence of these two business areas, Safety and Lighting, has its roots in the company's own history. ReeR began in 1959 by marketing miniature light bulbs, which was later followed by the production of sensors. The two offerings have differentiated over time to form the two branches of the company, both of which identify us. Even in the most important strategic choices, involving one or the other division, we never reason in watertight compartments: we compare and then take joint decisions. As was, for example, the shared decision to relaunch the Italian lighting brand Mizar, a brand that expresses the strong content of design and emotionality, typical of Made in Italy. Made in Italy in the lighting technology sector is perceived as a strong asset internationally, but also in the Safety sector it is an advantage.
Interviewing some of your closest employees, a strong sense of belonging emerges: they are proud to be part of ReeR, they feel that the company supports and stimulates them. How do you manage to build such a cohesive and motivated group of professionals?
I am convinced that the basis of any relationship is mutual trust. This is the foundation on which everything else is built. Trust manifests itself concretely through individual autonomy and responsibility, which may vary according to each person's tasks and roles within the company, but which is an essential element of working at ReeR.
Our task, as management, is also to stimulate and encourage those who work in the company. For this reason, when our employees make requests, proposals or suggestions, our response is always 'If it can be done, we do it'. This inclination to listen, even though it can sometimes be challenging, is a value that we constantly strive to keep alive, because we know that trust is born from open and honest dialogue.
Furthermore, the working environment at ReeR is inherently pragmatic, characterised by direct and transparent communication. The company is committed to being a place where everyone works together towards a common goal. This unity of purpose is our real strength and helps us maintain a cohesive and highly motivated group of people.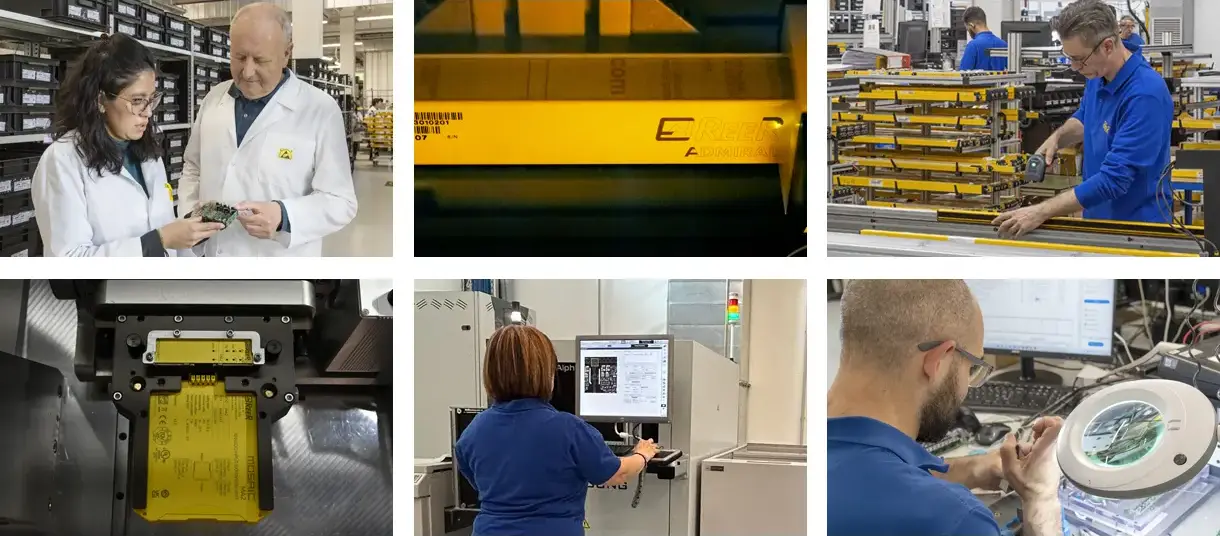 What motivates Simone Scaravelli instead? And what in his opinion are the qualities, in terms of skills but also human and character, of the perfect company captain?
Running a company, seeing it grow and gaining the appreciation of customers, achieving results like the ones we have already achieved, is in itself a great source of motivation.
It is a rewarding experience that repays the burden of responsibility that inevitably falls on those who lead a company.
Concerning the skills needed to be a good business leader, it is difficult to speak of 'perfect entrepreneurs' because every situation is unique and different. However, one quality that should never be lacking is precisely the ability to listen. If you want to succeed as an entrepreneur, it is essential to be able to listen carefully to the people around you. This allows you to make informed decisions that benefit both the company and the people who work there. The ability to listen is a key element in both human and professional terms, and can make all the difference in leading a company effectively. And then, once you have listened to everyone, you have to take responsibility for making several decisions every day, sometimes quite challenging ones.