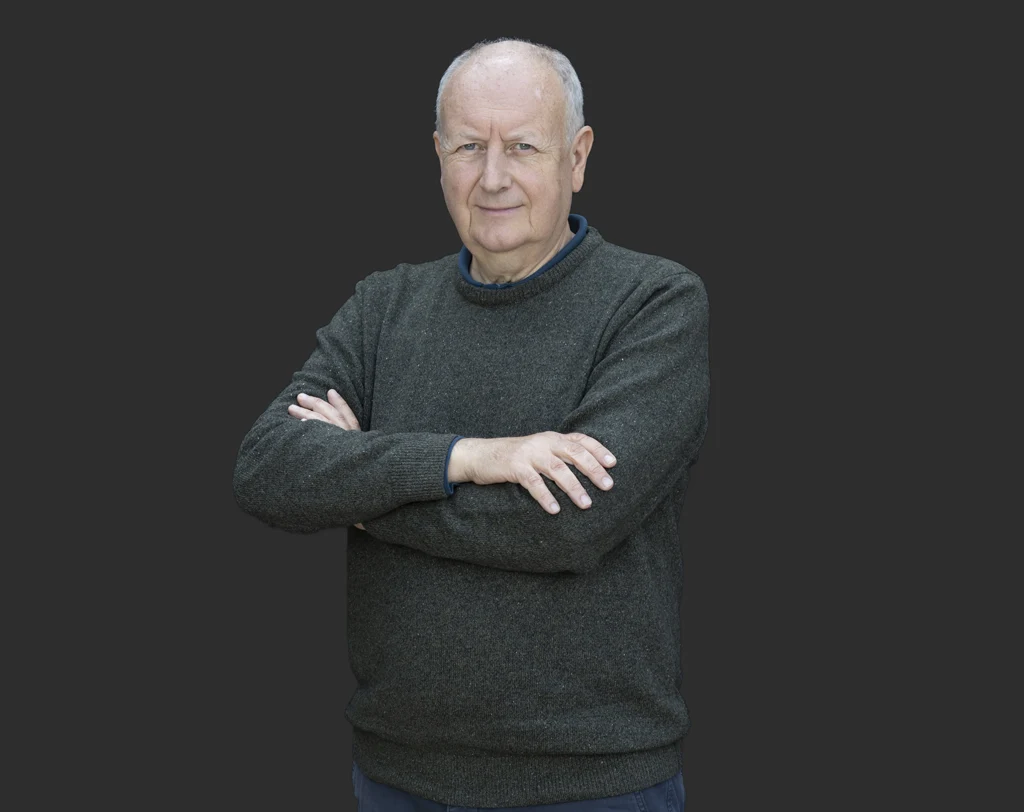 Roberto Mina
Production and Quality Director
Over the course of three decades, the company has experienced growth, transformation, and successful establishment in both the Italian and international markets. Undoubtedly, his contribution has played a crucial role in achieving these objectives.
How long have you been with ReeR, why did you choose to work in this sector and what is your role in the company?
I joined ReeR about 30 years ago, immediately after graduating from university, after a brief experience in the family business.
It was the natural outcome of my studies in electronic engineering at the Polytechnic of Turin. My first job in the company was to produce documentation and manuals. This was the first step towards obtaining certifications for the safety of our products. Today, many years later, we boast environmental, quality and workplace safety certifications. After working in the technical department, I then moved on to quality control, repairs and so on until I became production and quality manager.
How has the offer and production evolved in the Turin factory?
At ReeR we manufacture opto-electronic barriers, safety controllers and sensors and related accessories.
In the early years we bought selected components and assembled them, but today we produce most of our solutions in our own factories.
Barriers were the first category of devices to be manufactured at ReeR. Later, we also started to produce the controllers and boards, which enable the barrier to be interfaced with the machine it is intended for. In 2006, for example, we inaugurated the room for cutting aluminium bars; then, in 2017, the first SMD line for producing the electronic boards, and we recently activated the third.
A safety device must certainly be more than just reliable.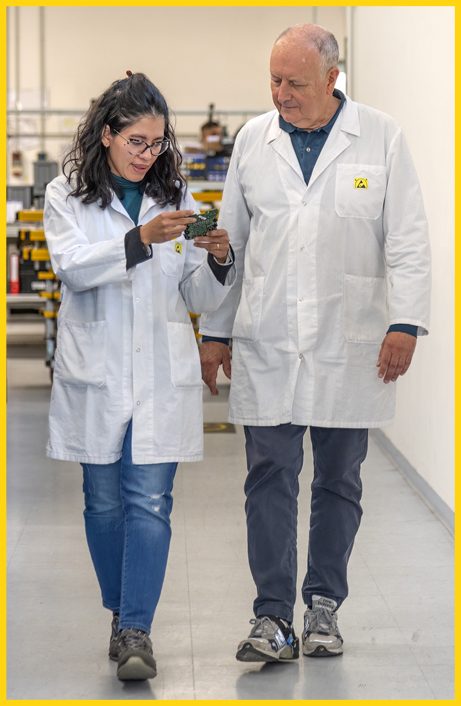 How do you guarantee its perfect functioning, quality and efficiency over time?Light curtains have redundant safety systems that constantly monitor their efficiency.
We design safety devices to protect operators in an industrial environment and every single component used in production is tested and traced.
In the event of a malfunction, even in the error control system itself, the protection system stops the machine to ensure maximum safety at all times.We can trace the exact production batch and, if necessary, carry out recalls, updates and more. Processing cycles are controlled in production. Investments are ongoing, for example, we recently purchased 3D inspection machines to check the correct amount of solder on electronic boards.
This new equipment has halved the percentage of soldering defects, reducing non-conformities to an extremely low percentage. We also guard against human error, of course: all stages of device assembly are managed by software that guides the worker through the correct operations.
At the end, the product passes the test and only if it passes, the system issues the packaging label: thus there is not a product delivered to our customers that is not perfectly functioning and 100% efficient. A further guarantee of safety is the fact that each of our new articles is certified by third-party bodies for compliance with the regulations in force in Italy and in the foreign markets for which it is intended.
How many safety devices do you have in your portfolio and what types are in greatest demand?
Each barrier is customised in height and resolution according to the customer's needs and the machine to which it is to be combined. Let's say, simplifying, that we manufacture thousands of items between barriers, controllers, electronic boards and accessories. Our most popular products are barriers from the EOS range and MOSAIC controllers.
What does a typical working day of yours look like?
Mine is a role of managing and coordinating the heads of the various departments, SMD, cutting, assembly, warehouse, quality control…I am convinced of the need to pass on knowledge and the importance of developing young people within the company: you have to pass on what you have learnt. I talk to the various departments every day, which is essential to deal with any problems, to define budgets for the purchase of new machines and equipment, to manage space. Let's say that in my day I don't run the risk of getting bored.
What was the device you produced that gave you the most satisfaction and why?
I think it is the controllers, because I have seen them come to life in the company: at the beginning, as I said, ReeR did not produce them whereas now they occupy a large part of our production.
But I am also happy with so much more, such as the new laser marking machines that eliminate the need for paper labels. I am also pleased that the assembly department for controllers and electronic boards sees a preponderant attendance of female personnel because, between us, women often outnumber us in efficiency. And I am pleased that there are employees in the company from different nations: confronting, even in the working environment, people from other cultures represents an opportunity and an enrichment.
How is technology evolving in this sector, towards which direction?I think that vision technology is one of the fields that will become very important in our industry in the future. Image processing in the service of safety, with cameras and even artificial intelligence systems, can make a strong contribution even in the component manufacturing phase.
How at ReeR are you gearing up to meet the challenges of tomorrow?
Firstly, we will increase our production capacity by hiring new staff, as many of our processes have a strong manual component. Of course, and the recent start-up of the third SMD production line testifies to this, we are also investing a lot of resources in machinery, but our numbers do not justify very much automation. Let's say that at ReeR the machinery must be an aid, an important one, to make people work better.
In recent years we have worked hard and well to reduce delivery times: we have gone from three weeks to six days. Covid and material shortages, particularly of semiconductors, have had an impact on our production capacity, but we expect to return to these times as soon as possible.
What do you see in ReeR's future?
Certainly ReeR will expand production of certain product categories, perhaps already in our catalogue but which we do not produce directly now. One of these is RFID, which we will start producing soon.
We are preparing for the future, expanding our factory space, continuing to expand into new markets abroad and acquiring more and more important customers.
What will not change is the seriousness and sober approach to work; that of meticulous production and guaranteed quality that goes beyond the already strict regulatory standards.