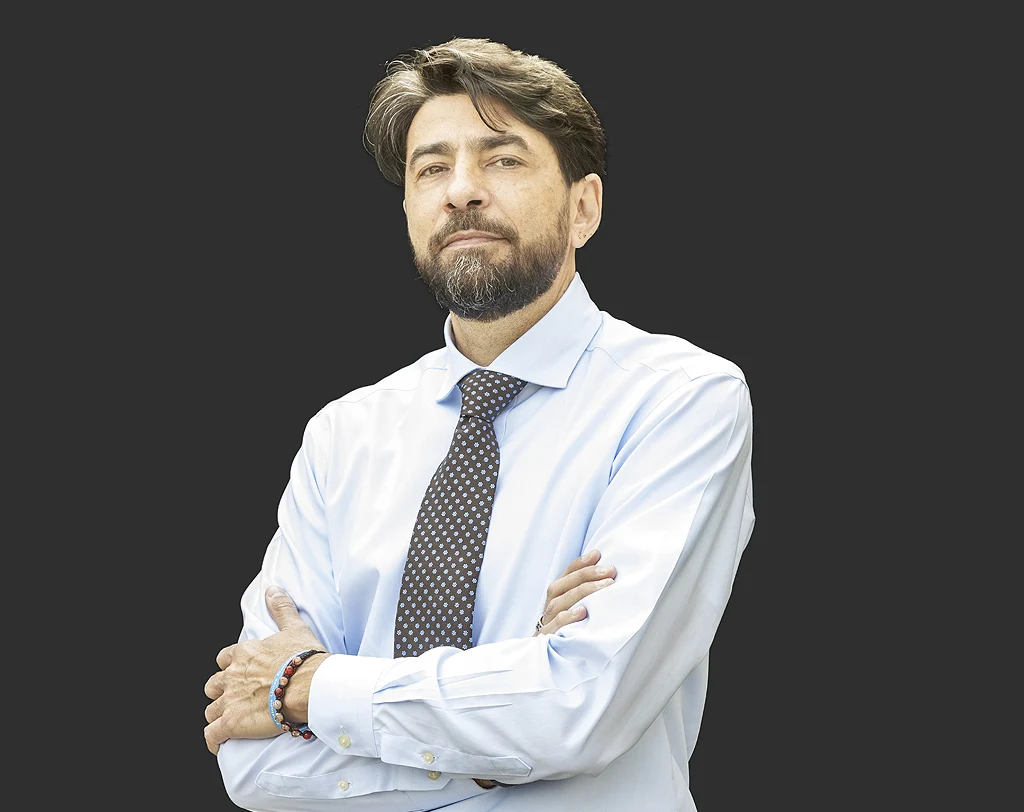 Michele Cassina
HSE Executive – Customs Executive
A 53-year-old nuclear energy expert, Michele Cassina has been with Reer since 2014, when he joined as Safety Manager. Subsequently, he also added responsibility for environmental regulations.
Cassina has been dealing with these issues for over 25 years, first in an engineering company, leading it to Iso 14000 certification, and then as a consultant for a major Italian food group.
«Along this path I have discovered that, as far as environmental regulations are concerned, the margins of interpretation vary greatly in Italy from municipality to municipality. My approach, which I brought to ReeR, is to always comply with the most stringent regulations, to make sure we are in compliance in any case».
Since you have been at ReeR what certifications have you obtained?
With regard to the environment, a year after I joined, ReeR was certified Iso 14000. On the safety front, on the other hand, we obtained the British Standard, which shortly afterwards became Iso 45000. I must say that right from the start, I found a company that was very open to these issues and that shared the choices proposed, never putting obstacles in the way. And that was important.
Six years ago, ReeR also decided to become an Authorised Economic Operator (AEO), a qualification that today allows us to carry out all customs procedures internally, only exchanging documents electronically with customs.
What are the advantages of operating as an AEO?
More than one, and they are important. First of all, it allows us to eliminate customs detention time: the goods arrive directly to the company without remaining days (or in the worst cases weeks) in a warehouse. The paperwork remains to be done, of course, but the time is not the same. And in a very competitive industry like ours, enjoying reduced timelines in moving products and components is crucial.
We can translate the advantages into: fewer controls and faster shipments; faster delivery times to the foreign customer by virtue of the mutual recognition agreements (for now with the USA, China, Japan, Norway and Switzerland) that allow a reduction in controls even at customs clearance in the foreign country; lower customs costs due to the possibility of paying a single guarantee for all customs procedures and with a reduced amount; moreover, priority treatment in the event of controls; more prestige on the market: an AEO operator is not only trustworthy for the customs administration, but also in the perception that trading partners have of him, and finally better relations with the customs authorities.
It must be said that it was not easy to become AEO: I personally had to study a lot but in 8 months, in January 2018, we got the authorization. And it represents one of our flagships. And so in addition to dealing with environment and safety, I am also responsible for customs matters in ReeR.
What is the common thread that links these three activities?
I could say that it is represented by our integrated management system. When I arrived at ReeR nine years ago, a quality management and control system already existed. Following my arrival, the one for safety and environmental management was implemented. At that point, it seemed logical and advantageous to me, to integrate these systems into a single, integrated one for everything: quality, safety and environment. And so it was. When ReeR obtained AEO authorization, the customs issues part was also integrated into the integrated management system.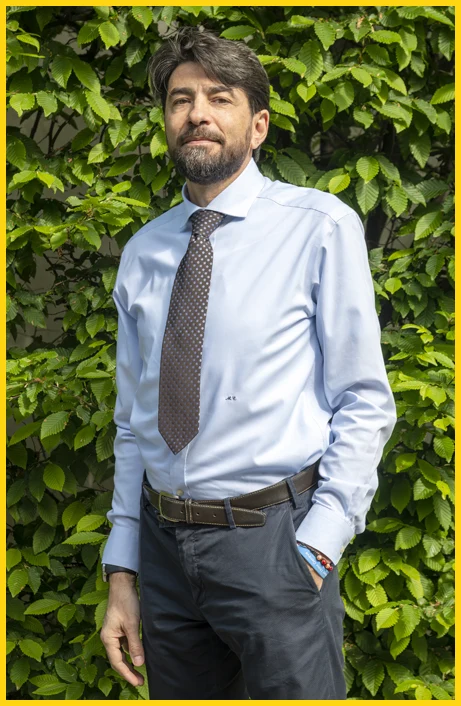 How green is ReeR and through what path did it become green?
ReeR is a company that has always paid attention to the consumption of natural resources such as water, gas, electricity. We have always focused a lot on this. For example: we buy electricity, paying even more expensive for it, generated only from renewable sources. Two or three years ago, when we decided to expand the plant, we embraced photovoltaics, which will provide us with 85-90% of our energy needs. Almost all of our company cars, then, are electric or hybrid. We have also applied to the Metropolitan City of Turin for a single environmental certification for atmospheric emissions. That's not all: even the paper we use comes from certified forests. And the examples could multiply. We can say in general that, even with regard to environmental issues, there has always been an assumption of responsibility at ReeR that goes beyond what are legal obligations. For example, in September we will begin the process of becoming carbon free, yet no one is forcing us to do so, just as no one has forced us to add acoustic insulation to the thermal insulation of the roof of the new plant and office building. It was our choice to limit noise emissions outside.

How important is it to be green today and how much does it help generate revenue?
Being environmentally sustainable is very important commercially. Environmental certifications from this point of view are a very good calling card in our approach and relationships with partners and customers. And it is a commitment that we are recognized for. But I would like to emphasize that this is not why we do it, why we want to limit our carbon footprint. We do it because we have a value system that contemplates the safeguarding of these fundamental aspects, and this also applies to the safety and well-being of the workers: we want people to be well at ReeR, and if those who work here are happy, they give more and feel, as in fact they are, an integral part of the company.
What are the next steps in this area?
Some of them we have already mentioned: in September we will begin the journey to reduce our ecological footprint to zero. There will be the activation of the photovoltaic system, which will later be extended to our other plant in Leini (TO).
Let's talk about safety. How does ReeR manage the safety of its employees in the workplace?
First and foremost it is managed in compliance with legal regulations, that goes without saying. We then try to figure out what kind of improvements can be applied to processes and protocols, including health care, to increase worker safety. ReeR then tries to deploy all kinds of technical and technological aids alongside the operator to improve safety and to facilitate the operator's work. For, example, in the cutting department, we have equipped all employees with earplugs made from customized casts for greater comfort. Not only that, all kinds of equipment offered to the worker is always new and premium level. Just think that every employee has the opportunity to choose his or her favorite safety shoe at the company's expense. And the examples, again, could be multiplied. What I am saying is that there is a lot of attention on this front, both to the big and the small things, which are never considered second-rate.
What do you do instead to ensure their well-being?
So many things, although sometimes younger people take them for granted. I give just the example of warehouses: in the Turin office, they are all air-conditioned. And if in the Leini location, this is not possible because they are really very large, we still try to find solutions to ensure as much well-being as possible. In winter, thanks to insulation "bushings," we prevent cold air from entering during loading and unloading operations. In summer, on the other hand, we set precise loading and unloading times to avoid the hottest hours, to avoid prolonged exposure to high temperatures, and we offer saline supplements to those who work there.
How important, for the areas you are involved in, are training activities for employees?
Training and information are fundamental and are the solution to almost every problem. If I know that some of my behaviors can be "harmful" to myself, to those who work with me, but also to the company itself and the external environment, well I am inclined not to put them into practice. Knowledge is the basis of everything from this point of view. The saying, "I've always done it this way," is very dangerous in a production line because in a hundred situations it may be okay, on the 101st it can create a problem. You always have to think about what you do and do it on the basis of what we are taught, what we have learned. In ReeR, a person does not come into the plant even on the first day without me showing him at least the basics. Then there is time to get to the bottom of everything but, right from the start, we need to give very specific coordinates so that people can move around safely in the workplace: what the company looks like, how the areas are divided, what problems there may be in the immediate area. This is an approach we take with everyone, particularly in production departments. Even basic information, such as knowing right away who your immediate contact is in case of problems, can be a great help.
As a percentage, how much time do the various responsibilities on the security, environmental and customs front take up for you?
It is very difficult to express a percentage, to break down my time precisely. The fact that I work "alone" makes it very easy for me because I can organize my various activities independently. I am fortunate to be able to manage my time based on the needs that gradually need to be addressed, deadlines aside, of course. Those are imperative and have to be accomplished within set time frames.
Let's return in closing to your role as Head of Customs Affairs. What are the main focuses of this activity?
More than main focuses, I would say that in every issue you need to be able to keep your eyes open. And this is an approach that comes to me from my role as a security officer. Such a figure must always maintain a high threshold of attention. In particular, his or her judgment and ability to see any problems must not be "polluted" by the day-to-day. One must be able to see everything as if it were the first time. It is not easy but it is a good way to prevent the mistake from passing. Then mistakes happen and they can also cost dearly. But it is important to recognize them so that you can find the solution and prevent them from happening again. And this applies to customs, to security, to the environment-it's a cross-cutting issue that applies to everything.